I don't have a man cave but from the looks of some of
these
, I gotta get me one:
In reading about the lives of history's great men, one thing I've noticed is that many of them had a place they could go to be alone with their thoughts. Some of these men had a study where they would retreat to think, read, and write. Others had a garage or workshop where they would tinker and experiment. But what all these rooms had in common was their sheer manliness. They were man spaces, places a man could call his own.
Here's Hemingway's writing space in Key West: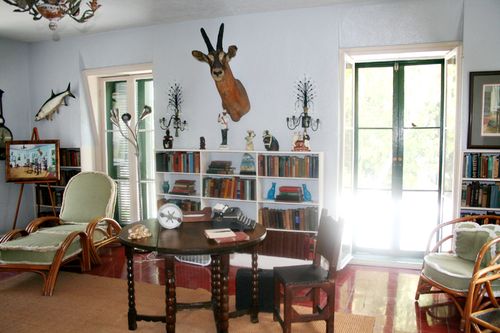 Of course, this is the restored, touristy version; whoever decorated it made sure the Hemingway icons were present: art, fishing, hunting. The reality was likely quite a bit different but isn't it lovely to think this was how things were?
A man could get quite a lot of writing in a space like this. Or if he didn't, he had no good excuse.