Lileks' update of his restaurant site today includes the over-the-turnpike restaurant in Vinita, Oklahoma. I'd seen this before on the old version of his site and I've tried to find it before but couldn't. Glad to re-visit.
Click on the title of this post to get to his pages but, hey, while you're here, I might as well grab his images and post 'em and give you an idea of what you can expect.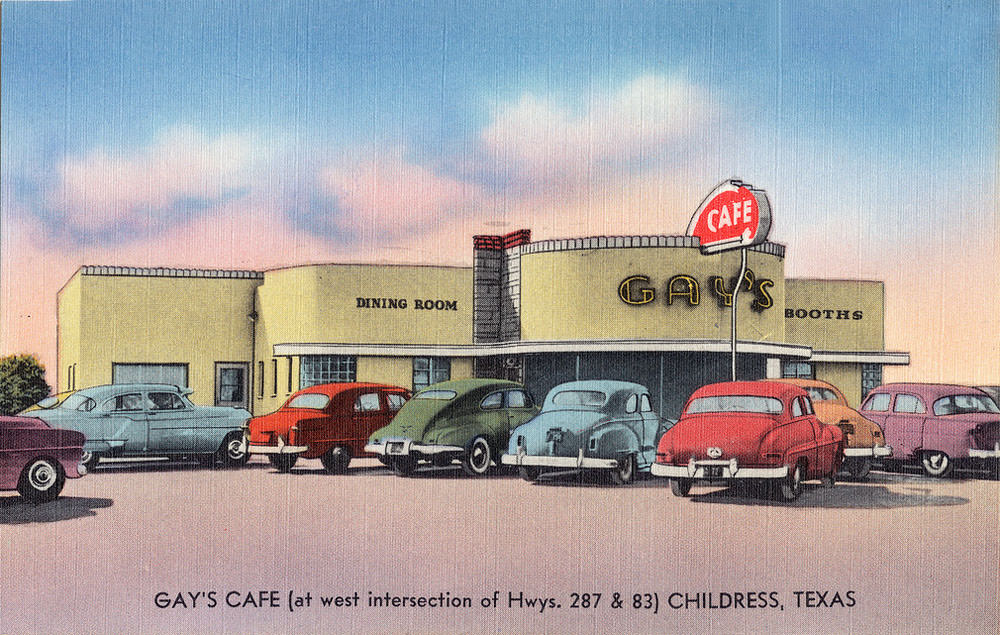 Amazing, huh? Lileks has more links, and more restaurants, so head on over to his place and give yourself a treat. You deserve it.